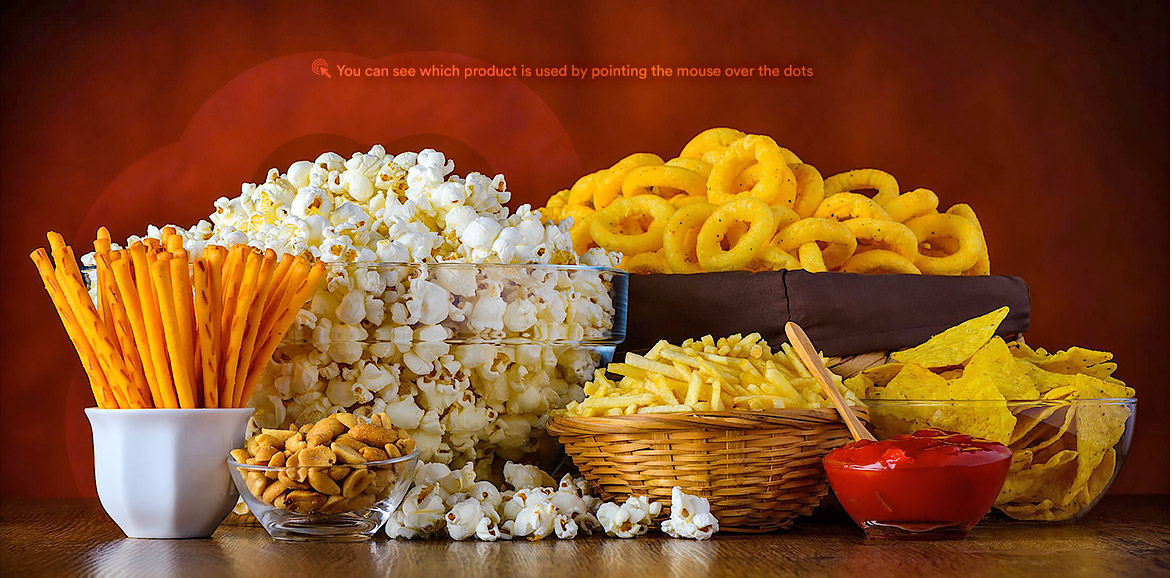 On behalf of our clients, we supply yeast extracts from Mitsubishi, which has a delicate quality assurance system and whose reliability has been proven worldwide.

We produce the tastes requested by our clients from scratch. We produce all tastes dreamed by our clients and even beyond their dreams in the food and snacks market by combining the traditional tastes with the new trends; we develop special solutions for our clients in the appetizers segment. Its main fields of applications include chips, crackers and similar snacks as well as chicken bouillon flavors, instant soup flavors and many other tastes.

The care and attention regarding high-quality ingredients and details constitutes the base for sauce ranges designed to inspire and prepared to excite. With the wide range of flavor options, you can add a delicious, extra touch to your products. It can be used in many different tastes, mustards or syrup applications. Based on its 140 year experience, AAK products offer solutions that will add value to your business for new successful concepts that capture and excite your consumers.

Doğal Katkı is the distributor of Naturex in Turkey, which is a company produces special ingredients including natural food colorants and pectins for the food sector.
Naturex produces completely-natural colorants by developing new technologies for colorants. Its products portfolio contain both code E and Clean Label colorants. Very different range of colors exists in terms of natural colorants and it is possible to produce natural and healthy solutions for final consumers that could be used instead of unnatural (synthetic) colorant products.