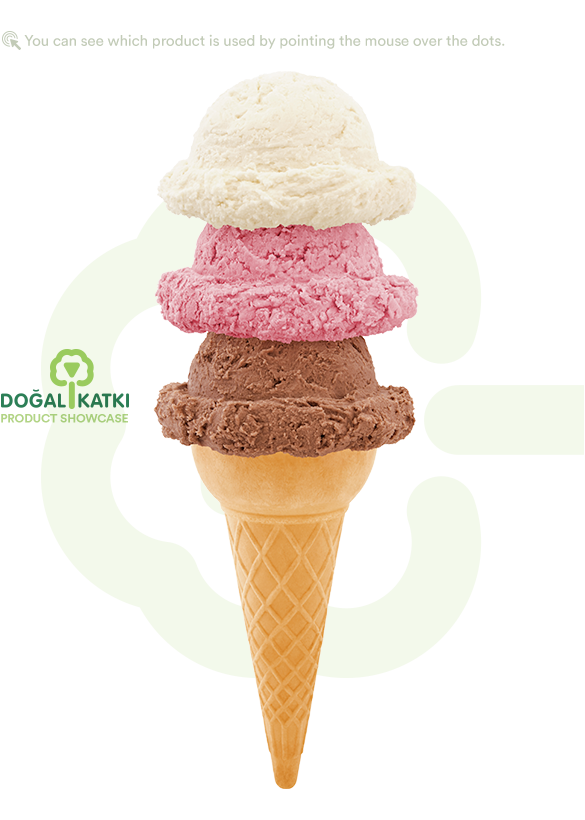 You will get excellent products with taste, texture and appearance characteristics. The solutions developed for segments such as Ice Cream, Cheese, Yellow Oils, Fermented Diary Products, Milk Punch, Milk Powder and Coffee Whitener offer healthier nutritional profile and improved cost efficiency. Based on its 140 year experience, AAK offer solutions that will add value to your business for new successful concepts that capture and excite your consumers. We upgrade you and your business and present AAK products that meet the special needs of your clients.

It offers opportunities to its users with authentic taste and color ranges in all confectionery products. It makes your end product successful with its high quality.

Doğal Katkı is the distributor of Naturex in Turkey, which produces special ingredients, mainly natural food colorants and pectins for the food sector. Naturex develops new technologies in the field of colorants and produces completely natural colorants for the beverages sector. Its products portfolio contain both code E and Clean Label colorants. Very different range of colors exists in terms of natural colorants and it is possible to produce natural and healthy solutions for final consumers that could be used instead of unnatural (synthetic) colorant products. Doğal Katkı is the distributor of Naturex in Turkey.

It continues its production for over 125 years. First grade EUROVANILLIN Supreme, which has a creamy pure vanilla flavor, is made of a tree (lignin) as a natural and sustainable raw material and is a more environment-friendly product. It is a product well ahead of its global rivals.